The Divorce Surgery book launch.
8th April 2022
Congratulations to Sam Woodham and Harry Gates on the publication of their guide to divorce. 'The art of untying the knot', provides a clear, calm 10-step plan to divorcing without conflict while still getting the best results for everyone involved.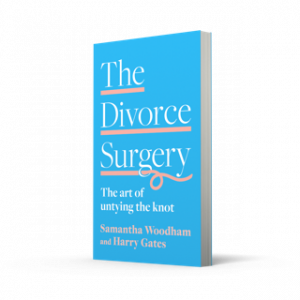 In Samantha and Harry's guide to divorcing well, they take readers through everything they need to know about divorce – from setting goals to agreeing a course of action, and from working out a plan for co-parenting to reaching a financial agreement – and with the jargon removed this is the one-stop tool to not only survive separation, but to thrive.
Published to coincide with the introduction of no-fault divorce in England and Wales on the 6th April, The Divorce Surgery is a timely and invaluable resource for anyone going through the process, and for family and friends affected along the way. It is an essential and accessible blueprint for navigating divorce successfully and a powerful critique of where we've gone wrong before.