4PB delighted to welcome Alexandra Wilson.
4th January 2022
Chambers are delighted to announce that, as of today Alexandra Wilson, formerly of 5 St Andrews Hill, has joined 4PB.
Alexandra previously practised in both Criminal Law and Family Law, and on joining 4PB has decided to focus her practice strictly on Family Law. Her experience adds value to a fast developing and growing practice  for Alexandra.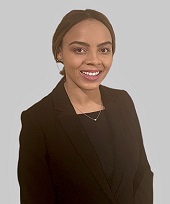 Head of Chambers, Alex Verdan QC said, "We warmly welcome Alexandra as a member of Chambers. We are confident she will be an excellent addition to the Junior practitioners Chambers offers. We are delighted that she joins us at 4PB."
Alexandra said "I am delighted to be joining 4PB to pursue a specialist family practice. I have been welcomed with open arms and I am excited to be alongside the best at the Bar."
To view Alexandra's profile click here.